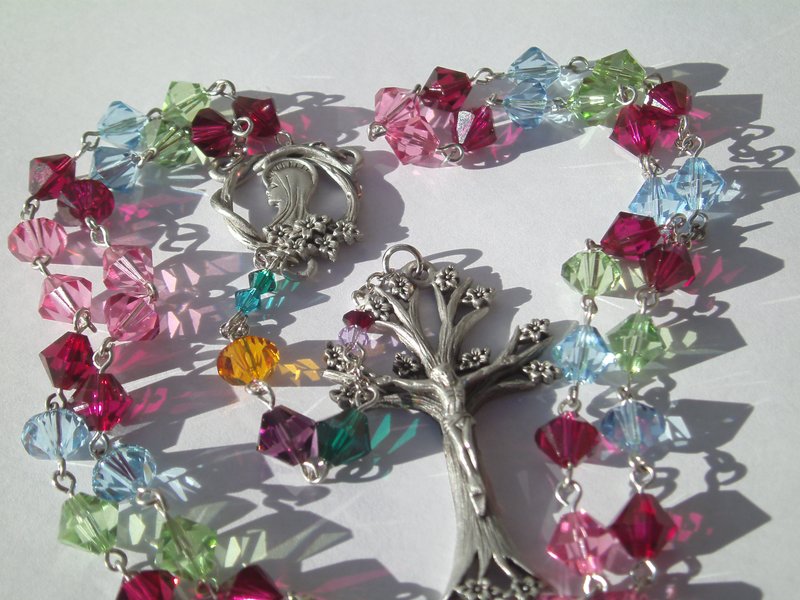 Family Rosaries
Family Rosaries are a unique, one-of-a-kind, heirloom quality treasure for anyone!
New Baby - I can design a rosary with the baby's name in sterling silver cubes, Swarovski crystal birthstones and family members.
Wedding Present - A rosary with their Swarovski crystal birthstones, anniversary stone, and clear crystals to be swapped out as their family grows.
Family & Friends - I gather names, relationship, birthdate info, and design a custom rosary with Swarovski crystal birthstones. I've done small families (2-3 members), large families (67 members) and many in between.
First Communion & Confirmation - There are a multitude of rosaries ready for purchase, and sometimes I can travel to your location to do a trunk show. I am also happy to custom design rosaries for anyone with a favorite theme or team.
Each family rosary is custom-designed by me, hand-crafted, and includes both a Certificate of Authenticity as well as Legend that defines who is represented by each bead.
Contact me today to have your own personal rosary designed.
Family jewelry can be designed with this same idea.